Collections
Shop for artwork based on themed collections. Each image may be purchased as a canvas print, framed print, metal print, and more! Every purchase comes with a 30-day money-back guarantee.
About Bates Clark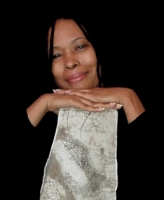 Bates Clark is a self-taught ceramist from the Pacific Southwest, she has worked as an Art Director, an Award-winning Illustrator and a member of the Woodstock Artist Assoc. Board of Directors. Her past commissioned work includes pieces based on Egyptian themes for the Luxor Casinos main showroom in Las Vegas, Nevada. Her multi-cultural wall sculptures are reminiscent of ancient ritual art. Ms Bates Clarks creations are in numerous private collections across the nation including those of notable celebrities as Martha Stewart.

She has had solo exhibitions at the Woodstock Art Gallery, Woodstock, NY, the Wright Gallery, Kingston, NY, and the Hoyt Institute of Fine Art, New Castle, PA. She was a Featured Artist of the Month for The Digital Bits. She received Third Place and Honorable Mention awards from the Pen & Brush Gallery, New York, NY and Judges Choice Blue Ribbon from the Twilight Park Art Show, Haines Fall, NY.

Her earlier years were spent traveling to Thailand (she slept in the shadows of Wat Doi Sutep and walked the catacombs of Wat Udon), Egypt (as a guest of the Fayad family, she crawled deep into pyramids where few if any Westerner had been at that time), Italy, England, southern France, Mexico and to native sites in Americas Southwest, learning the ancient ways of bringing clay to life, to preserve the beauties of long ago realities.

She sat with the very elderly on the Hopi reservation in Arizona as a guest of the artist Sonwai, listening to tales of beauty once created. She worked beside young native artists in Chiang Mai and Cairo, watching their hands create intricate yet empowered shapes. Sensing the spirit in such work, that closeness with our world and other worlds.

"This line of my Raku fired art is the culmination of years of research involving the symbolism in the rituals that existed in ancient Africa, Asia, Europe and the Pre Americas. They are intimately linked with the origins of the peoples and their migrations into new lands. "

"After discovering some basic connections between the ancient rituals of these diverse cultures, I was driven to delve deeper into their symbolism. This work is the result of that exploration. My work focuses on and celebrates the ancient wisdom and strengths in this world."

"Natural rhythms stir the primal heartbeat within us all. We chant and perform our daily rituals to the rhythms of this heartbeat. Inspired by the spiritual beliefs and concepts of ancient peoples and by what I know and what I have seen, these ceramic pieces share my view of the mythical worlds to which we all are connected. These images were created to inspire the magical place within each of us... where we can forever continue to sing and dance and celebrate our own free spirit."

"I have begun to explore the worlds of digital art and photography. I am offering these explorations in my Gallery as Prints and Greeting Cards."